Perfume News: Narciso Rodriguez Musc for Her Oil Eau de Parfum is Back (2013)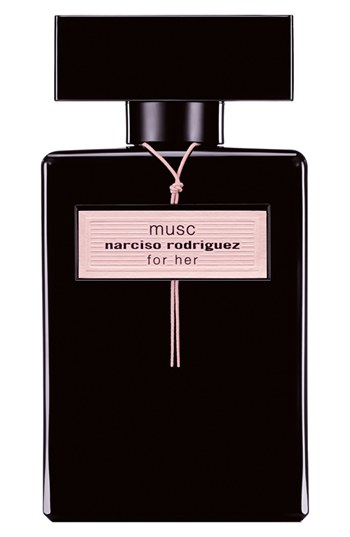 Narciso Rodriguez had discontinued their Musc for Her oil a couple of years ago. A Musc Intense version was launched after that which approximated the matricial perfume that many perfume lovers regretted seeing off the shelves. It's now back as Musc for Her Oil Eau de Parfum...
Cuban-American fashion designer Narciso Rodriguez has had a love affair with musk ever since he smelled a musk oil which had been offered to him by a Cuban compatriot. His whole range of fragrances is inspired by the musk cocktail popularized under the mysterious-sounding name "Egyptian Musk".
The composition features "a sensual fragrance built around the heart of musk and enhanced with floral accords and intensified with amberlyn and patchouli."
Amberlyn is the name of a synthetic molecule better advertized under the name of Ambroxan which is the modern substitute for ambergris.
Price: 119,18€ for 1.6 fl oz.