New Fragrance Destination in Berlin for Aroma Seekers {Scented Paths & Fragrant Addresses}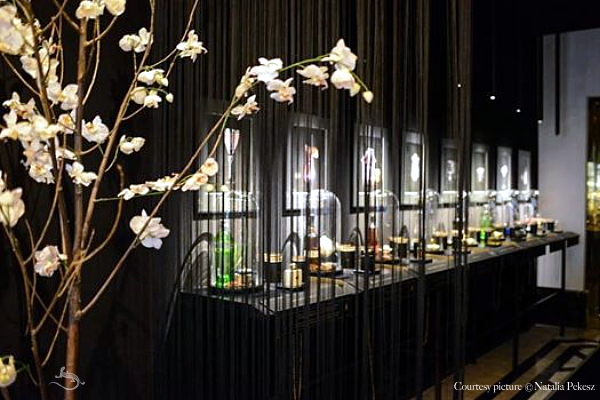 The New Port of Call for Thirsty Perfumistas
The Ritz Carlton, Berlin has opened a new Fragrances Bar which was inspired by Bar Manager Arnd Henning Heissen's exploration of perfume stores in Berlin and the possibilities fine fragrances yield for mixology and the renewal of sensations for our palates...
According to Women's Wear Daily,
"Ritz bar manager Arnd Henning Heissen spent two months smelling fragrances at stores throughout the city. The resulting 15 cocktails and five nonalcoholic drinks he developed pull inspiration from diverse brands—Amouage to Armani, Lalique to L'Artisan Parfumeur."
Heissen has taken care to educate visitors before proposing the drinks themselves. A fragrance Hall of Fame is the passage way through which you walk in order to acquaint yourself with the original perfume compositions and learn about their ingredients before stepping into the bar itself. The Ritz-Carlton, Berlin states, "Our brand new bar Fragrances - the first bar for all the senses - will enchant you with exceptional drinks based on exclusive fragrances and your personal memories."
WWD cites the example of Annick Goutal Nuit Etoilée (French version), which "features Grand Marnier Cuvée Du Centenaire and pine-spearmint syrup, as well as celestial sugar shapes to deliver the sensation of swallowing a falling star."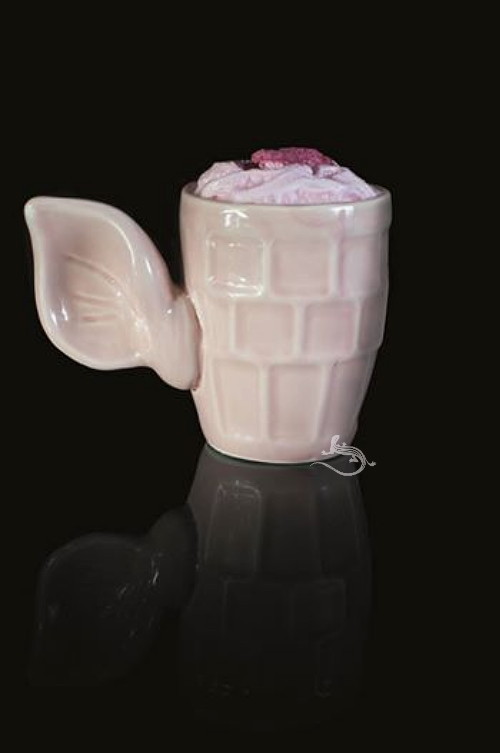 The picture above shows another pink-looking, unnamed cocktail from the library showcased on Facebook in a fun pig-eared mug, which is not an usual association with fine perfumes, but a refreshing gaze to behold.
The association of mixology with perfume has on taken more heft over the pas few years. It is still a delicacy but becoming less rare. Fragrance brands are encouraging this type of collaboration and mixologists are finding a new source of inspiration. In 2009, a cocktail recreated Chanel No.5 in a glass. It then felt like a surprise announcement.