Floods in Paris Part II - Les inondations à Paris, 2ème partie {Paris Street Photo}
Inondations XVIII © CHANT WAGNER 2016
On June 3, 2016, the city of Paris was reminded that its exquisite urban architecture is no match for elements let loose...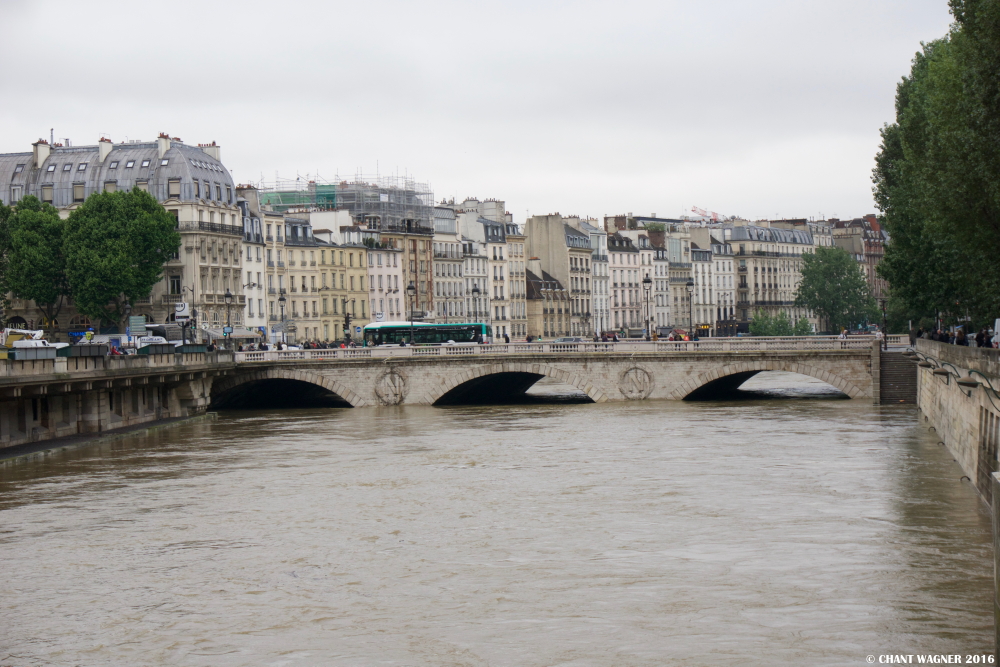 Inondations XI
The river Seine rose enough to cover familiar landscape hallmarks. A month earlier, you can see in this photo how it was like to stroll on a quay now made invisible by muddy, yellow waters (on the right of this picture).
Inondations XIV
Inondations XV
Inondations XVI
The upside was that, just like in mountain societies were links of solidarity are particularly strong, there was born a new sense of focus on what matters and a pulse of urgency.
Some sights were inadvertently funny.
Inondations XXI - June 3, 2016
Inondations XXX - June 4, 2016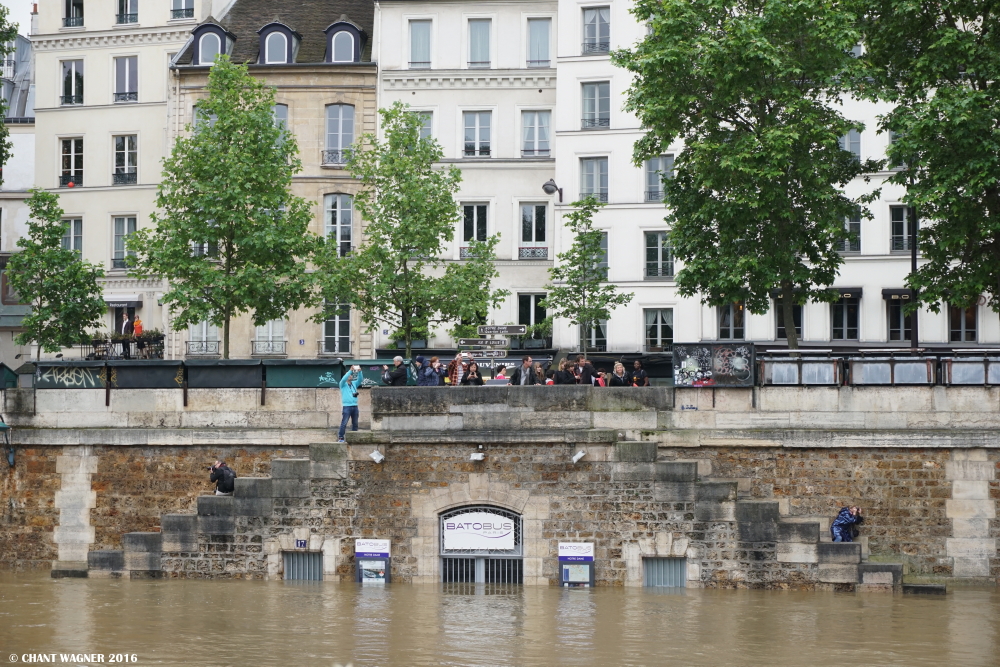 Inondations XX
The new star attraction of Paris was definitely water. If French philosopher Gaston Bachelard has well pointed out our human fascination for water in his essay L'eau et les rêves : Essai sur l'imagination de la matière, in this early 21st century, one would have to integrate new social phenomena like smartphone cameras, social media and selfie-taking to further document the infatuation and go beyond the romantic myth.
Next, we'll take a look at how people were fascinated by the June 2016 Paris flood, this photographer included, with a report on scents.