Fierce, or What? ≈ Ne nous cherche pas noise / Hair Story / Le Poil de la bête {Paris Street Photograph} {Beauty Notes}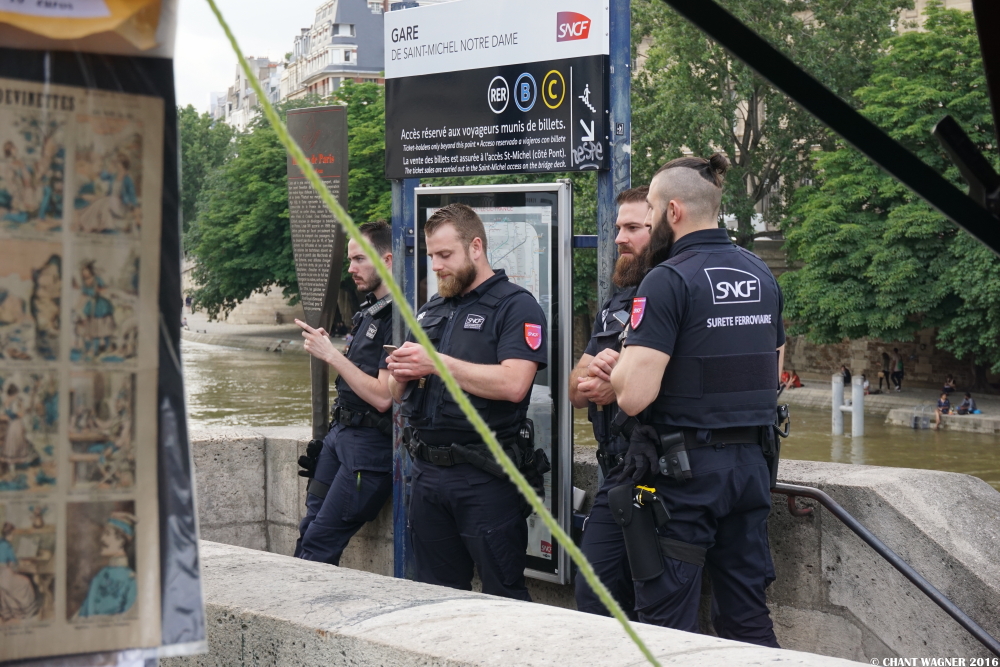 Fierce, or What? ≈ Ne nous cherche pas noise /Hair Story / Le Poil de la bête © CHANT WAGNER 2016
In Hair Story / In Le Poil de la bête
One of the things I notice a lot, when I'm out and about on the streets photographying, is hair. Tamed, untamed, out-there, polished, absent, abundant, naturel red, bottle red, new, raspberry-red, but most of all, unpredictable. I find it fascinating to observe popular trends in how people fashion their hair...
Because there are undeniable trends : right now, beards, which a few years back were considered folksy or marginally attractive, and after evolving into a clue to the hipster look, then to the young man who-is-of-his-time's mien. I've seen this trend abroad as well. In the USA, it's only 6 years ago that the first Beard and Moustache Championship was held in Oregon.
In this photograph, the popularity of well-groomed beards is exemplified. There is a tiny bit of a throwback flavor to the 19th century when beards were lustrous and nurtured with ylang-scented, Macassar oil. But in reality, we are firmly grounded in 2016, where beards have become a symbol of self-assumed, au-courant manliness.
Then, as sported by one of the security officers appearing in the photo, there is the high-up short ponytail showcased by the contrast with a shaved head, or alternativly, short hair ; This too is a trend. It resembles the Zlatan man-bun, yet it is different, borrowing added inspiration from the traditional Samurai man-bun called "Chonmage" ; I also detect a Mongolian influence.
What we are seeing is a lot more research and derring-do in men's hair styling these days. The boy cut is not the default cut anymore.