Beautiful Black Perfume Bottles - and Smelling Black {Scented Thoughts & Perfume List}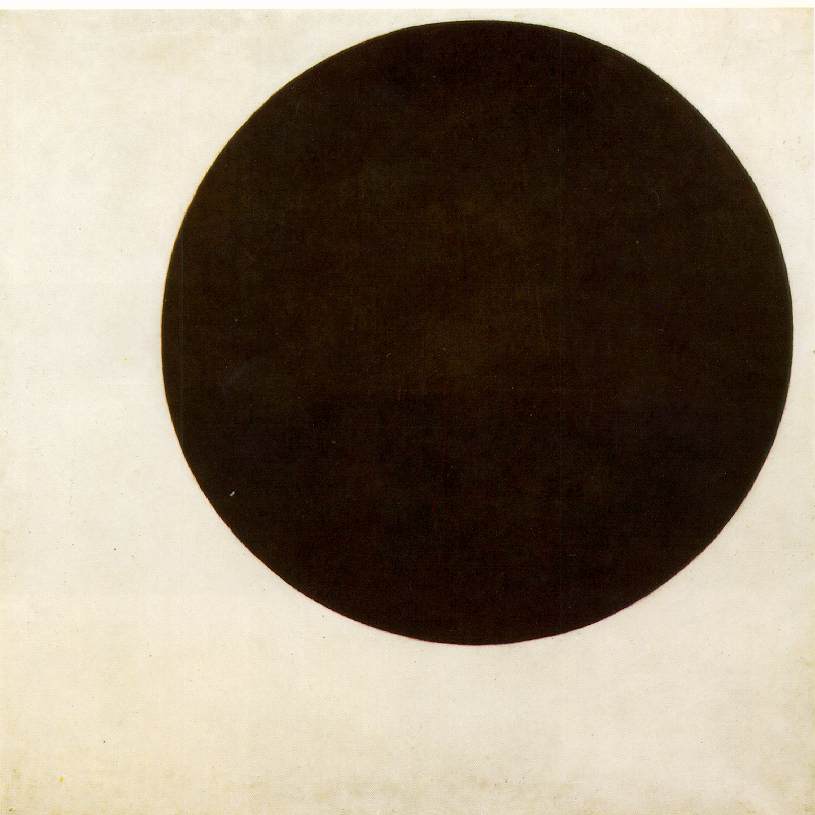 By Kasimir Malevich
I have finally come up with a list of Beautiful Black Perfume Bottles. Writing down those names and comparing the bottles amongst themselves made me realize certain common traits that they share and some of the ideas regarding the treatment in black of perfume bottles. I will pick a few to see if the contents match the aesthetics of the flacon.
I have already come up with the thought that some perfumes should be dressed in black to convey the full impact of their personalities like Dzing!, Femme, Youth-Dew, Royal Secret, Réglisse, Sables, Patchouli Antique, or Lonestar Memories (yes, Andy!). This brings me to think that Coffee scents as I see it would be enhanced by black flacons for containers although if that became a dictum it would soon become boring.
When I try imagining a coffee scent held captive in a pink bottle, it somehows makes me feel ill in the stomach...
I suppose that intense scents, suggested by a black coffee note belong in black bottles. The interesting question for me is to see whether a not-so-intense scent gets to be perceived as more of something because it is coded in black like Nocturnes Parfum by Caron.
Some scents are dark yet remain of a very dark brown rather than veer to a credible black in my perception of them, like Ambre Russe, probably because in my mind amber and davana remain just on the edge of black. However notes like tar, coffee, licorice, patchouli or Immortelle easily build associations with the color black.... or do they all the time? We'll see. Some green notes have a lot of black in them like galbanum.
I am wondering what is the blackest perfume by the house of Serge Lutens? Is there even one such by him notwithstanding his debut fragrance Nombre Noir (1981) launched under the Shiseido label? How would a perfume made up of only naturally-occurring black ingredients smell like? Very intensely and disturbingly black?
This reminds me of an experiment that was conducted at a dinner at the Palais de l'Elysée where only white food was served over the entire course of an official dinner. It turned out to be grossly unappetizing despite the high quality of the cooking. Doing it with black food would probably have the same effect.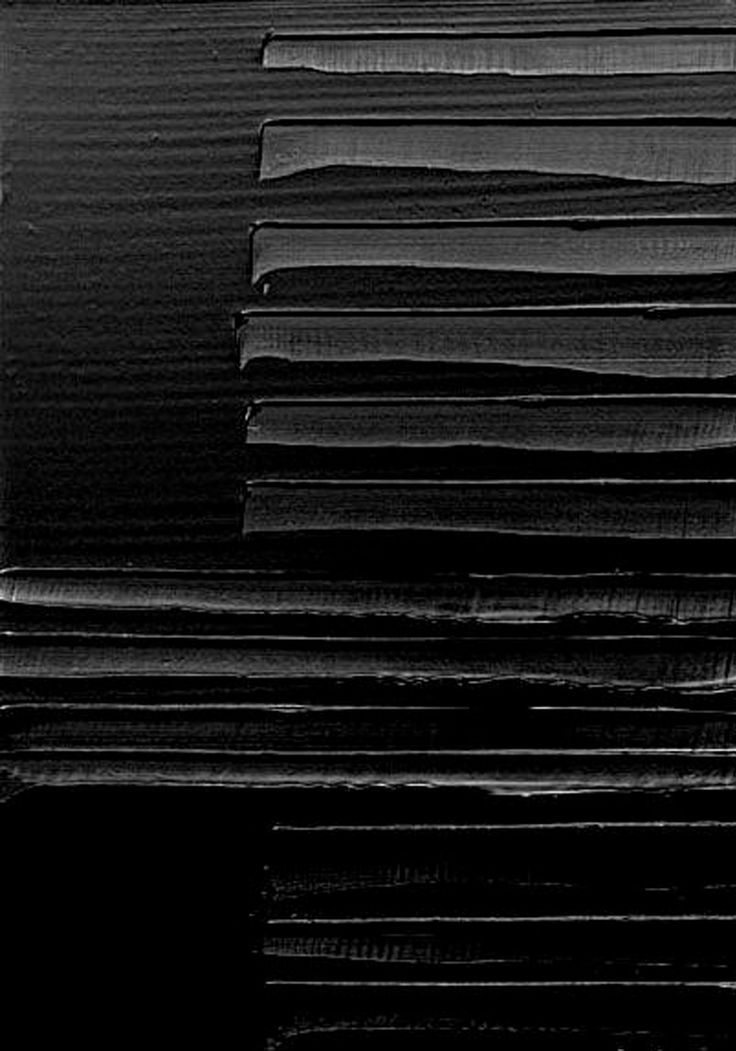 By Pierre Soulages
Lately, I have come to realize more forcefully how the sense of sight contributes to the sense of smell as now it happens often that when I see a picture of a flacon or a flower or fruit I start smelling what I am seeing. If I take the image away the smell fades away and when I set eyes again on the image source the smell reappears. It is not exactly the same as reacting to the color black but it shows that olfactory memory/perception can be effectively stimulated by a visual signal.
More on black in perfumery to come.
And the nominees, in no particular order, are (for perfume bottles that are still available - not antiquities):
Arpège Parfum by Lanvin
Arpège for Men by Lanvin
Bandit by Piguet
Gala Loewe by Loewe
Black Orchid by Tom Ford
Kisu by Tann Rokka
Joy Parfum by Patou
Asja by Fendi
Fendi Men by Fendi
Nocturnes Parfum by Caron
Black by Bulgari
Chaos by Donna Karan (my favorite of the black DK bottles)
Zen by Shiseido (non-export line)
Opium Collector Edition by YSL
Balahé by Léonard
Ferre by Ferre
Kölnisch Juchten
Habanita by Molinard
Wall Street by Bond no 9
Silences by Jacomo
Scent Intense by Costume National
Paloma Picasso by Paloma Picasso
Ombre Rose Parfum by Jean-Claude Brosseau
Narcison Rodriguez edt by Narciso Rodriguez
K. Cole Black Woman
K. Cole Black Man
Rive Gauche Homme
Encre Noire by Lalique
No 1 by Clive Christian
Nuit de Noël by Caron (thanks AnneE)
L'Arte di Gucci by Gucci (thanks to Anna)
Photo: Black Square by Kasimir Malevitch from russianpaintings.net