Lady Gaga to Launch First Fragrance with Coty in Spring 2012: Now Official! {Fragrance News} {Celebrity Perfume}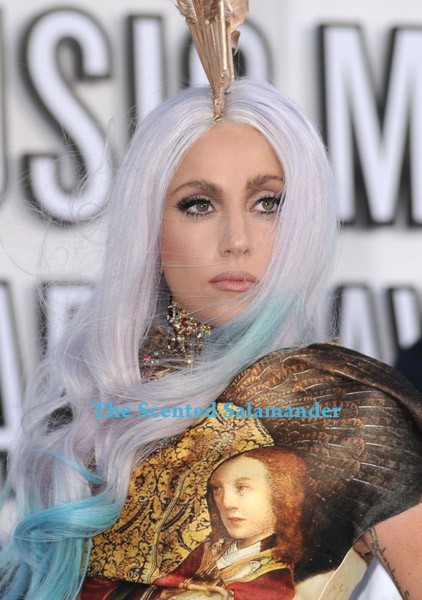 Picture © Granitz
This time it's for real. It's finally official folks. Women's Wear Daily just announced in breaking news tonight that pop priestess
Lady Gaga
is now set to launch
her first fragrance
with
Coty, Inc
. in the
spring of 2012
. Was it easy to get that piece of information? Hmmm, rather complex we'd say.
When initially announced
, the rumor had been quickly
followed by an official denial
from the giant company which has been developing a stable of celebrity perfumes over the years. The match made in heaven was not to be, we were told. But then a member of the naughty blogosphere
unearthed a perfume and beauty trademark by Lady Gaga
. Something was in the air...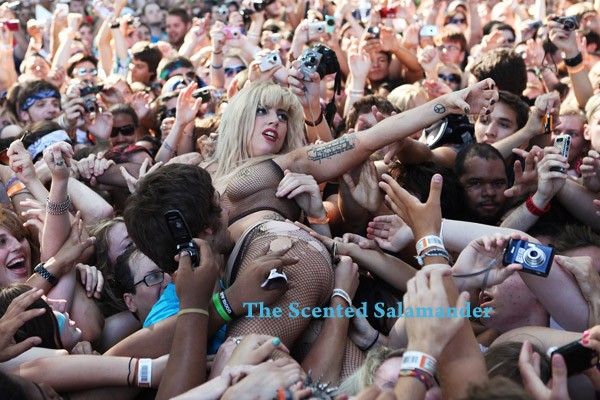 Picture by R. Kisby:
Lady Gaga jumps into the crowd during the performance of Semi Precious Weapons at Lollapalooza at Grant Park on August 6, 2010 in Chicago, Illinois.
According to WWD, Coty just signed the deal last week. It's a long-term licensing contract and the first perfume to see the light of day will be a women's fragrance.
"
Lady Gaga, perhaps the most sought after and compelling name in show business these days, has signed a long term licensing deal with Coty Inc. to create fragrances under her name
."
The announcement is brief and red hot off the wire.
Via
WWD