Gisèle Bündchen is New Chanel No.5 Icon, with Love from Brazil {Fragrance News}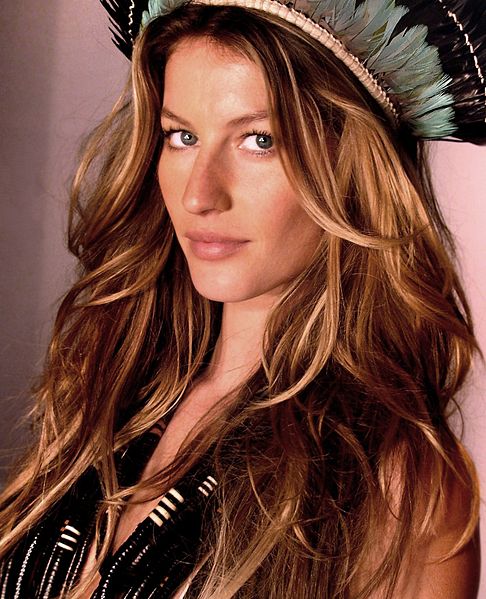 Gisèle Bündchen by Lili Ferraz ca. 2006 - Wikimedia Commons
Timely & Strategic Partnership, with Love from Brazil
Global beauty and fashion face Gisèle Bündchen has been tapped to become the next icon for the classic of classics, the No.5 by Chanel. While the perfume remains admittedly a central reference point in the mythology of perfumes, there is no denying that it too is facing a more intense competition in a fragrance world more and more in expansion. Cue in Gisèle from Brazil..with Brazil as the number 1 perfume market in the world, Chanel are naturally going for an image ally that would suit No.5, a symbolic number 1 in terms of perfume iconicity...
This is also the year of the World Cup for Soccer taking place in Brazil.
In reality, the No.5 has been softly cannibalized in the US market for instance where Coco Mademoiselle by Chanel is the number 1 selling perfume.
In France, seen as a prestige market important in terms of legitimacy and culture, the No. 5 has been recently supplanted alternatively by J'Adore by Dior and La Petite Robe Noire by Guerlain in the very top choice of the French.
Where, however, the No.5 keeps an edge over its competitors is in its iconicity quotient and rich artistic history since 1921.
The new association with Gisèle Bündchen and film director Baz Luhrmann is aimed at reinforcing those No.5 fundamentals, while conquering the largest emerging perfume market in the world, Brazil. In return, Bündchen will see her own global brand being elevated by the partnership. So, this choice does not come just because of the supermodel's "natural beauty and modern femininity," it's about a strategic partnership.
The ad commercial has started shooting in the Hamptons' town of Sagaponack, N.Y., Wednesday with another sequence being filmed in New York Cty.
Via WWD