Nicolaï Have a New Heir {Fragrance News}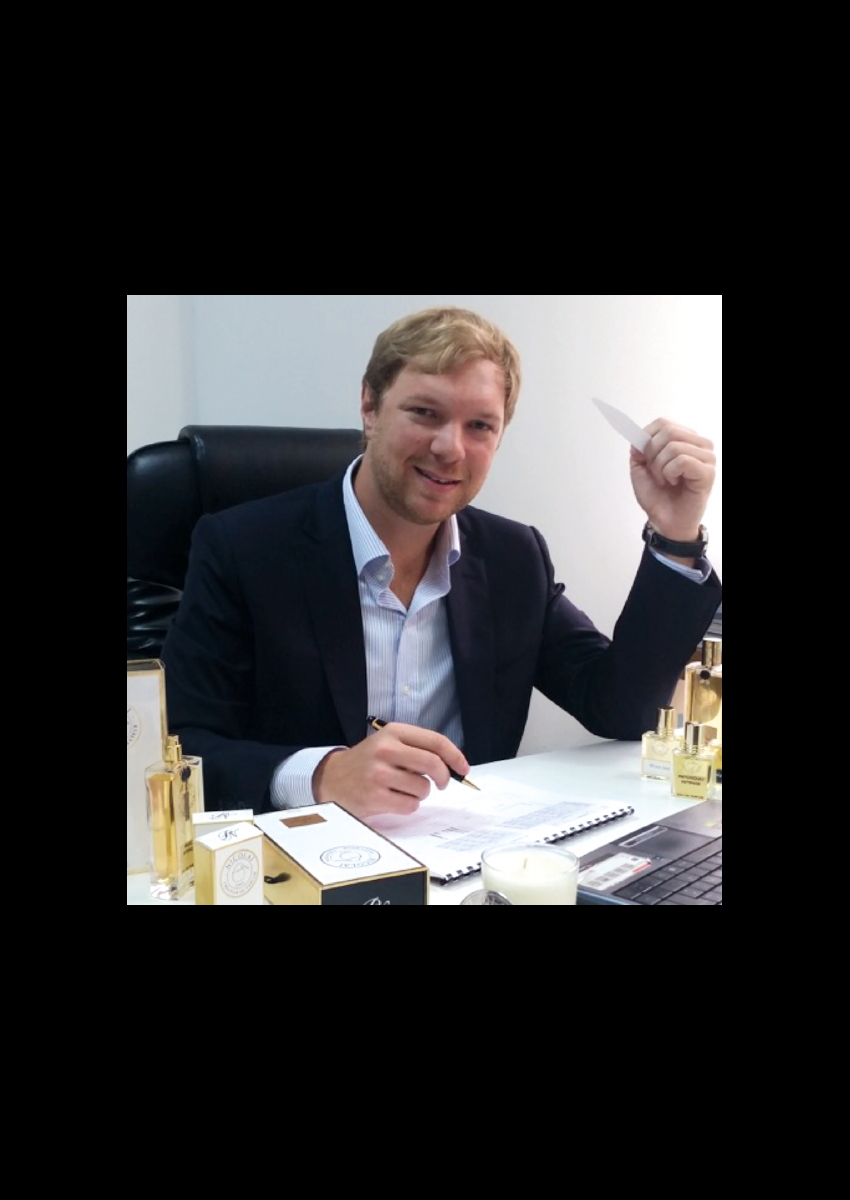 Courtesy picture © Nicolaï
French niche perfume house Nicolaï Est. 1989 have announced that perfumer Patricia de Nicolaï's son, Axel de Nicolaï, is to take the helm of the house, succeeding his father in the role of business executive while taking on some of the creative responsibilities as well, together with his mother...
The brand are presenting this new partnership as a unique mother-son team, which will be beneficial to the growth of the house.
Axel de Nicolaï, after studies in marketing, worked for L'Oréal (Lascad), then for LVMH fragrance brands (Givenchy, Kenzo, Fendi). He has also had experience working in the Middle-East for Interparfums.
Nicolaï have a reputation for high quality, artisanal fragrance compositions. They have been operating a slow progressive shift from a so-called "niche" to "haute-parfumerie" denomination, which remain informal labels in a country where food, a contrario, is much more subjected to all sorts of quality certifications. One wonders, again, why perfumery is not more both regulated and protected by the French government.
Nicolaï remain an independent brand with 10 standalone boutiques worldwide and more department store corners. The compositions continue to be all created in-house. They are also able to control the manufacturing process thanks to their factory located near Orléans.
Their current house classics are reported to be Patchouli Intense, Cuir Cuba, Kiss Me, and L'eau miXte.
At a time when several prominent niche fragrance brands like Serge Lutens, Frédéric Malle and Le Labo are passing on the baton to giant corporate groups, this news comes to underline the fact that some niche fragrance labels are able to see their future within the dynamic of a family transmission which has been prepared for a number of years.
Guerlain themselves - relatives of the de Nicolaï - have experienced a family transmission crisis since no descendant wanted to, or were able to, succeed Jean-Paul Guerlain within the LVMH structure. It requires great family discipline to be able to pass on a cultural heritage from generation to generation. It is a balance both precarious and full of possibilities.
Via press release