Simply Spring VIII - The Third Eye {Paris Photo}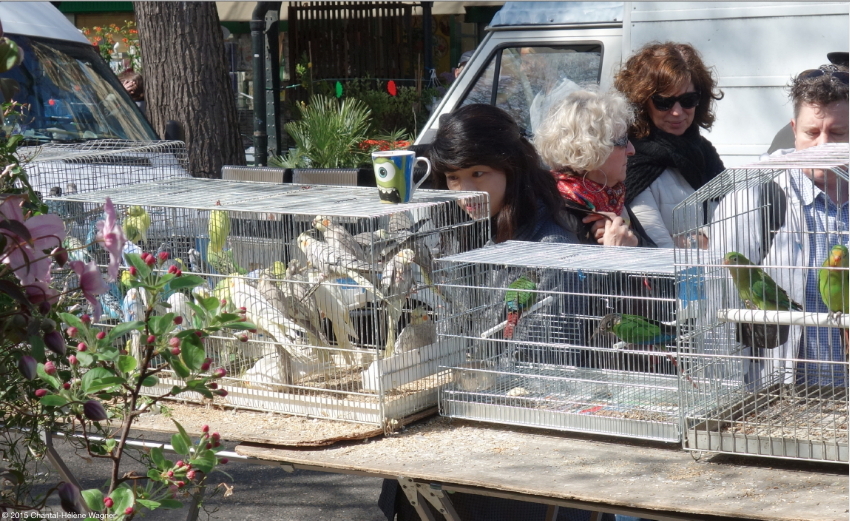 The Third Eye © 2015 Chantal-Hélène Wagner
Continuing with our study of spring and street happenstance in Paris in 2015. As you can see, the light has become whiter and stronger...
I thought it was amusing to see that Monsters, Inc. mug sitting on top of a bird cage for no super rational reason; you couldn't see the eye on the other side of the mug. And then, this passerby bent and got closer to the bird cage and in so doing lent herself to a slight optical distortion which makes her eye farthest away from me seem smaller to the point almost of justifying a replacement eye in the shape of the fortuitous Mike mug.
It's silly but it was fun being silly.
Previously: