Aniston says Last Minute Change of Name Lolavie due to Lola by Marc Jacobs {Fragrance News} {Celebrity Perfume}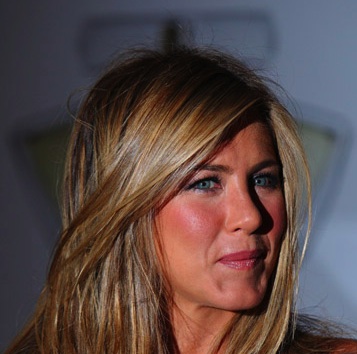 ©Mike Marsland, cropped
Jennifer Aniston
, when asked during the launch of her debut scent at Harrods by Reuters why it is that she changed the name of her fragrance at the eleventh hour (not for the first time though), answered that this is due to the presence of another scent on the market [
Lola by Marc Jacobs
], which was
launched last year in August 2009 in the US and September 2009 internationally
. In
March 2010
discussions about the name of her scent started being publicized with "Aniston" appearing as a candidate favored by the actress...
She said,
"It turned out as we were getting close to the launch, there was something out there that was very similar and it was just going to get very confusing in the marketplace," the 41-year-old former "Friends" star told Reuters Television at the perfume's launch at Harrod's department store.
"And at such a late hour, I didn't want to postpone the launch so the only thing we could really clear (in terms of rights to perfume titles) was my name."
Jennifer Aniston doesn't seem to imply that her people got contacted by Marc Jacobs's lawyers as soon as they heard news of her upcoming launch Lolavie, but rather that her marketing people realized more and more as the launch approached that there was a similar-sounding scent called
Lola
on the market.
Usually there is a routine check when you pick a name for a fragrance and usually it takes place in the beginning.
We had thought about this possibility, but since it's usually a trademark problem taken care of by trademark offices and lawyers at the onset, it's a bit surprising to see this sudden realization dropping like a bomb at the last minute.
I personally would not have confused a scent called Lolavie by Jennifer Aniston with one called
Lola by Marc Jacobs
just like I do not confuse even more closely related Homme by Yves Saint Laurent with Homme by Dior or Homme by Guerlain, say, but it could be justified by a precautionary principle. It's now called
Jennifer ANISTON
as evidenced by the packaging.
Lola won a series of prizes in the spring which might explain this sudden reaction, which nevertheless follows
a pattern of change which surfaced previously
.
Via
Reuters
You can watch Aniston's explanation live, below: