L'Artisan Parfumeur Coeur de Vétiver Sacré (2010): Sweet Vetiver {Fragrance Review} {New Perfume}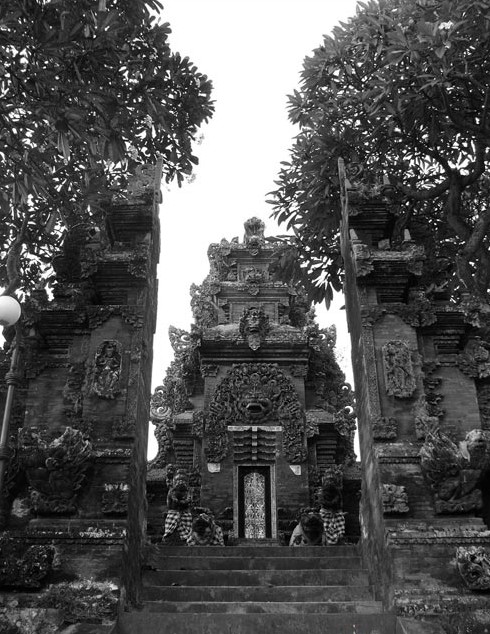 Coeur de Vétiver Sacré
(Heart of Sacred Vetiver) (
see flacon here
) is the latest fragrance to have been released by niche perfume house
L'Artisan Parfumeur.
The composition is signed by perfumer
Karine Vinchon
of fragrance company
Robertet
, who also did the organically-certified
L'Eau de Jatamansi
for the house. More recently she seems to have been particularly appreciated by Omani perfume house
Amouage
as one of their go-to noses. She is the author for them of
Opus III
and
Memoir Man
, the latter still upcoming this fall 2010.
The common point in her work these days appears to be a focus on an Eastern / Middle-Eastern sources of inspiration. L'Artisan Parfumeur is well-known for the stock it puts on exoticism and far-away travels to renew its inspiration (see for instance
Dzongkha
;
Fleur de Liane
). This new vetiver composition while remaining vague about any particular locales which might have been concretely visited does reference the East as the scent is seen as being "
An offering to the gods, a mystical journey between West and East, a woody fragrance, light and magnificent
..." The East is here characterized as "
magic
" and constitutes the final destination of a "
dream voyage
" rather than being presented as a page torn from a travel diary.
Notes: bergamot, orange, black tea, tarragon, date, dried crystallized fruits, saffron, ginger, pink peppercorn, vanilla, incense, musks.
Coeur de Vétiver Sacré opens on a delicious, complex mix of scents which smell principally to my nose of green banana leaves, black pepper and dark leather...
The latter note gradually takes on a more pungent animalic character evoking the smell of a freshly cured leather saddle, a non-advertised note in the list of released notes.
The soft, sweetish and green nuances of the accord I mentally call "banana leaves" seems to draw like a green frieze on the dark wall of the composition.
If you hesitated and wondered whether this green nuance poised between grass and hay were a sophisticated, cutting-edge molecular slicing of one brilliant facet of vetiver, the doubt recedes as the more classic scent of grassy vetiver, also known as khus, appears. Nevertheless, a sweetish green nuance reigns supreme over the composition which I later ascribe or rather translate as being rather close to the sweet facet of Pandanus leaves although tarragon seems to be a good reason for it.
The composition comes across as being a green and black leather scent to me rather than a downright vetiver opus. Hyperlinking to
Dzongkha
by l'Artisan Parfumeur authored by nose Bertrand Duchaufour makes me realize that this is how I also characterized his composition. If Coeur Sacré de Vétiver is a vetiver perfume - and it is one in the final analysis - the perfume meanders and takes detours around the idea of a straightforward vetiver fragrance. Perfumer Karine Vinchon said that she "
wanted to create a different and sensual vetiver by revealing all its facets
." She was reportedly interested in getting "
as close as possible to the wood itself
," On a more symbolic level it might be an allusion to an idea of the centrality of the sacred which can only be approached with circumspection and deference and incrementally while one feels on the verge of escaping the awesomeness of its aura, a notion reflected in labyrinthine temple architectures.
In a contemporary perfume culture where vetiver fragrances are by no means rare, it is rather courageous to propose a novel take on it. Her pluralistic, mutlti-faceted approach may explain why vetiver here is never definitely typified and strongly coded as would have happened with a more expected overdose of vetiver.
Slowly, the cool spices come more to the front of your perception: the cardamom, perhaps the coriander (the pepper + green scent), and ginger. It all smells as if a green, exotic jungle had been enclosed in a dark leather-bound wooden chest.
Faint whirls of incense and spices including saffron convincingly evoke the sacred aura of a religious place lost in the middle of the jungle like Bali in Indonesia or Angkor Wat in Cambodia.
Coeur de Vétiver Sacré is perhaps most characteristically a sweet vetiver composition. Somehow through the mingling of dates, green notes, tea and vanilla it ends up evoking for me, as I said before, the sweet scent of Pandan or Pandanus, an important olfactory note in Asia used in many culinary compositions but also in erotic rituals. Its pervasiveness is well rendered by the expression "vanilla of the East" as its leaves scent many a dessert. Here Coeur de Vétiver Sacré takes on for me some of the sweetish tonalities of Pandan.
When you forget about the composition a bit and go back to it more unaware, it diffuses a wonderful green freshness which is slightly gourmand - my thoughts then wander in the direction of a Japanese pâtisserie shop offering mochi, yokan and green tea; the perfume actually features a black bergamot tea accord but the palette of green notes color the liquid a different tonality. The scent is also leafy thanks to the vetiver and perhaps some hay, and leathery.
The combination one encounters is a bit improbable from a real-world point of view. This was done to raise our interest. The juxtaposition of notes here is closer to the notion of chance encounter famously developed by the Surrealists. But you quickly have to realize also that it is no such thing either as the different blocks used to compose the scent are fairly transparent references for me to in-house olfactory codes that pertain to L'Artisan Parfumeur's collection of fragrant offerings.
If we usually think of niche perfumery as holding the promise of an original approach for each composition, we also have to learn to nuance this vision with the realization that 1) an overseeing creator responsible for a niche perfume house may have his or her own recurrent obsessions translated into his or her own language and palette of notes -
Serge Lutens is a prime example of this approach
. 2 ) A niche perfume house, like more commercially driven brands, can and will want and/or need to consolidate their signature accords, the ones that made them remarkable and memorable. It is a way of building a coherent olfactory universe, one that will furthermore promote affective attachment from their aficions. The risk of course is to cross a line called "lack of creativity," a sin more unforgivable in this area of perfumery than in mainstream fragrance-making although no known punishment has been devised to curtail it.
Coeur de Vétiver Sacré in my opinion is a very good illustration of approach number 2. The perfume manages the clever
tour de force
of conveying both an impression of satisfying originality and eternal return of some of L'Artisan Parfumeur trademark accords. One cannot but suspect upon smelling the fragrance that the choice of notes for this vetiver composition were influenced in good part by the fragrance catalog of the house itself.
Pushing the critique a bit further, I think that this approach might create the phenomenon of a semblance of originality more than originality per se, if we are to interrogate the motivations of the perfumer.
The structure of Coeur de Vétiver Sacré is also simplified to some extent: it is a meeting of variegated atmospheres which mesh well but do not convey a sense of genuine, unforeseen complexity, in my opinion. To create the latter the creator must be able to surprise herself or himself. But the composition in this case seems too calculated and controlled to reveal the dose of mystery and ambiguity that will open an avenue of endless discussions as to what the perfume is really about.
The fragrance despite its sinuous, detour-like aspects continues to correspond to an aesthetic of the linear and nods to minimalism underneath its surface complexity. The perfumer indeed constructed her scent as offering three main facets: sparkling, peppery and vibrant-smoky.
In Coeur de Vétiver one finds the tea, pepper and leather accords of other L'Artisan Parfumeur fragrances, and even a tart, fruity berry-like one reminiscent of Mûre et Musc, one of their bestsellers. The dates have been used by perfumer Bertrand Duchaufour recently in
Al Oudh
. And while Coeur de Vétiver smells more of leather than oud, one feels in it a tropism going in the direction of the pungency of the latter.
It is as if Karine Vinchon came to reside for a while in a house which is already furnished rather than bring her own personal furniture and knickknacks with her. This is one aspect of the job of a perfumer, to defer to tradition and brand identity. But she did bring her good mind to the composition.
The composition smells very good although it could be a bit more tenacious. It is respectful of codes and aesthetic school orientations devised by others, even of antecedent perfumers' palettes. Nevertheless, thanks to the clever handling of diverse influences, Coeur de Vétiver Sacré manages to leave an imprint as a vetiver fragrance by bringing a certain form of self-effacement to the centrality of the note while making it participate in a green, sweet, spicy and leathery interpretation of it.
Picture credit: balifotografer.com