Dior Diva Auction: Win a 5-Day Perfumery Course in NYC with Nose Jean Guichard {Fragrance News}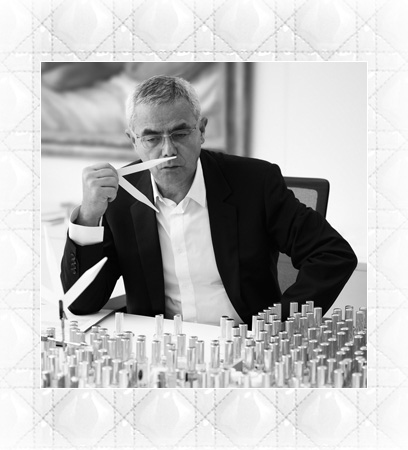 François Demachy: visual for the Dior Diva Auction campaign
Dior are organizing several exclusive auctions to benefit the Look Good, Feel Better foundation, entitled the Dior Diva Auction. The one event which has to do with the 5th sense is the possibility to win a 5-day training course with the director of the Givaudan school of perfumery (Fine Fragrances division) Jean Guichard,...
the author of Cacharel Lou Lou, Cartier So Pretty, Céline, Nina Ricci Deci Delà, Calvin Klein Obsession, Fragonard Caresse among others.
The auction runs through December 15, 2010.
The visual for the campaign shows Dior in-house perfumer François Demachy who will not be attending the sessions apparently. There will be however an opportunity to meet with Calice Becker the nose behind Dior J'Adore.
5 Day Introduction to Perfumery
"I became a perfume designer so that the simple act of opening a bottle would call to mind my dresses and gowns, and so that every woman who wears my creations can leave behind her a fragrant trail of desire." -Christian Dior
Follow in the footsteps of Monsieur Dior and become a perfumer by attending Givaudan's five day Introduction to Perfumery Class in NYC taught by the famous Jean Guichard (February 7-11, 2011). Learn about the history of perfume, fragrance families, fragrance ingredients, and raw materials, plus have the once-in-a-life time opportunity to meet the creator of J'adore, Calice Becker.
*Givaudan Perfumery School to be held on February 7-11, 2011 in New York City. Winner is responsible for the cost associated with travel and lodging."
You can place your bid here